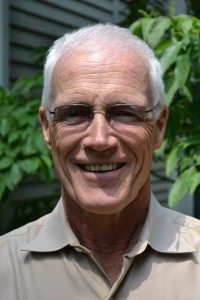 I am Dr. Tom Neilans, a licensed Clinical Psychologist.  I have been providing therapy for over 30 years to individuals, couples, and families.  Other professional roles I have had in the past were Director of the Family and Marriage Clinic at the University of Rochester Medical Center, Director of Behavioral Health for Preferred Care and Chief Psychologist for MVP.
As each client is different, so is each therapist.  I bring a wide breadth of life experiences to the therapy process.  I have worked in several different mental health contexts and have supervised more than 50 therapists over the years.
I pay attention to your need.  I am oriented to understanding your particular life story and then trying to help resolve the described struggles and put together a constructive forward oriented path with you.  I work with all ages and offer individual, couples or family work depending on the needs of the presenting situation.
I am available by appointment Monday through Friday, 9:00 am to 5:00 pm.  Secretarial staff are available to schedule or answer questions during those times.  I accept cash, check and major credit cards.
Telehealth Link:
Click here to connect to your appointment
Starting Sept 1, 2023 Client Portal, Payment and Telehealth Access: https://www.therapyportal.com/p/thomasneilans/