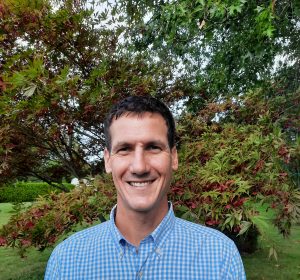 Dr. Liam Cerveny (he/his) is a licensed clinical psychologist who graduated from Roberts Wesleyan College with a Psy.D. in Clinical and School Psychology. He works with people of all age ranges, from children, to adolescents, and adults. Dr. Cerveny has worked with people to address many different issues, such as depression, anxiety, serious mental illness, family dynamics, substance abuse disorders, personality disorders, behavioral issues, anger issues, and difficulties with life adjustments and transitions. Dr. Cerveny also works with families and couples. In addition, Dr. Cerveny works with people with developmental disabilities to address the unique challenges that these individuals often face.

Dr. Cerveny's approach emphasizes understanding both problems and solutions though
each person's perspective. This view allows for the immediate targeting of current symptoms and
stressors, while also addressing underlying causes and contributors. Dr. Cerveny believes that the
goal of treatment should be to provide immediate relief from current stress while also working to
prevent similar issues from repeating.
If you would like to contact Dr. Cerveny, please email him at liamcerveny@hush.com.
Client Portal, Payment and Telehealth Access: https://www.therapyportal.com/p/liamcerveny/