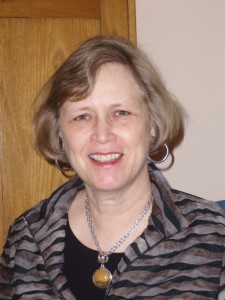 Marguerite Harris is licensed in New York State as a clinical social worker and a marriage and family therapist. She has over 25 years of experience working with children, adults, seniors and families, in a variety of clinical and educational settings.
Marguerite is trained in a number of theoretical approaches for individual and family therapy, and she uses aspects of those approaches that best meet the needs of the client. Some of these background approaches are: cognitive/behavioral, narrative, transgenerational, post-modern and systemic. For children, these may include play therapy and sand tray work, when appropriate. Regardless of what approaches are utilized, Marguerite's goal is for the therapy to be positive, strengthening and self-affirming for the client and his/her family system.
Marguerite works with most diagnostic descriptions of problems/symptoms for which the prospective client would be requesting help. Some of these are: anxiety and depressive symptoms; change in mood or function as a result of a particular event or stressor; behavioral and/or communication issues; a dysfunctional pattern that keeps repeating itself; and difficulties experienced as a result of a type of disability (such as an autism spectrum disorder).
Marguerite received a Masters of Social Work from New York University and a Certificate in Marriage and Family Therapy from the University of Rochester Family Studies Program. She is a clinical member of the American Association of Marriage and Family Therapy; and she is also a member of The National Association of Clinical Social Workers and the New York Association of Marriage and Family Therapists.
Marguerite's clinical experience includes:
Supervisor for a cognitive-behavioral, skills-based in-home family intervention program for children and adolescents at risk of suicidal/homicidal behaviors;
Family therapist at BOCES #1 for children with pervasive developmental disorder, autism spectrum and other behavioral and mental health issues;
Assistant director for Department of Staff Development and Training for Manhattan State Hospital;
Child and adult therapist in private practice.
Marguerite is approved as a provider for most insurance companies. Her office has complete secretarial/receptionist service available for all business hours (a real person will answer the phone). Marguerite works full-time and has evening hours available. Co-payment can be made by check or cash.
Telehealth Link:
Click here to connect to your appointment
Payment:
Click here to make a payment