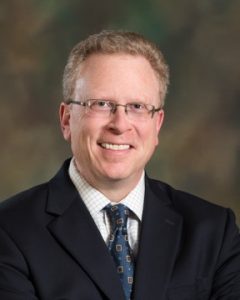 Dr. Houghtalen is a board certified general and forensic psychiatrist with 30 years of experience.
In his clinical practice, Dr. Houghtalen treats patients with a variety of mental health problems including anxiety, depressive and bipolar disorders, schizophrenia, attention deficit disorder, personality and life challenges with both psychotherapy and medication management; he will collaborate with selected psychotherapists for medication only services.
He serves on the workgroup that develops and updates the Monroe County Medical Society Guideline for the Diagnosis and Treatment of Major Depressive Disorders in Adults, teaches courses in psychopathology and psychopharmacology for psychiatry and physician trainees and serves as the lead psychiatrist for St. Joseph Neighborhood Center's mental health clinic providing care to the uninsured.
Dr. Houghtalen is one of the only 800 psychiatrists in the country initiated as a member of the American College of Psychiatrists for demonstrating "excellent in the field of psychiatry, and achieved national recognition in clinical practice, research, academic leadership, or teaching."
He is a Distinguished Fellow of the American Psychiatric Association, Clinical Professor of Psychiatry at the University of Rochester, and Adjunct Clinical Faculty with the RIT Physician Assistant training program. Dr. Houghtalen trained at the University of Vermont College of Medicine and the University of Rochester College of Medicine and Dentistry for his residency and forensic fellowship.
His forensic experience encompasses a broad range of criminal and civil cases. This work has included evaluations for criminal responsibility, competency to stand trial and sentencing mitigation, fitness for duty examinations, independent medical examinations, torts related to psychiatric injury and sexual harassment, sex offender assessment, civil commitment and treatment over objection cases, testamentary capacity, guardianship and medical malpractice. He has testified in County, State and Federal courts.
Referrals for general or forensic psychiatric evaluations are made by calling 585-586-1600. Our fax number is 585-586-7951.
Office hours: Monday-Friday 8:30-5:00.
Some afterhours appointments are available by exception.
Now accepting Aetna and Excellus commercial insurance products and self-pay.
Telehealth Link: https://doxy.me/roryhoughtalenmd